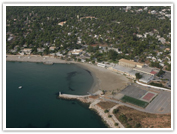 All Sport Delegations will arrive by June 24th the latest, and will stay at the Special Olympics Village (SOV). The SOV is located at the east end of Athens at the seaside township of Aghios Andreas, just 30 minutes from the city centre of Athens.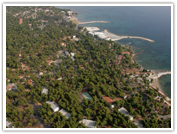 Aghios Andreas is a complex of villas and low-rise buildings surrounded by a pine-tree forest of approximately one million square meters.It features a beautiful sandy-beach, movie theatres, outdoor cafes, and various sports facilities.

Aghios Andreas Special Olympics Village will be the home away from home for
7,500 athletes and their 2,500 coaches in the summer of 2011.